01 Jul

Meeting our Destiny

I'm delighted to say this meme is for me. I've been on the edge of reality my whole life. I've never fit into the mainstream thinking trends. I've always been a bit sideways asking different questions of every situation, not letting the limiting thoughts of others be the guard rails of my story. I've been dreaming of a breathtaking movement of love my whole life.

I had barely turned 5 when JFK was assassinated. I was 10 when MLK was gunned down. I remember my mother weeping for days and trying to explain "hate" to four curious children. Something about the world changed for me during those events. I began to observe the way people behaved through a new lens. I found myself marinating in the words of Marvin Gaye and Bill Withers while I wrote poetry about truth and justice throughout my teens. All that seems so very long ago and yet the echo of those formative experiences pounds in my ears today.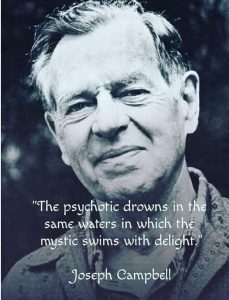 I feel with every fiber of my being, that breathing together a synchronized intentional loving breath, is the first step (of many) in the reboot of the human operating system back to our source code of love. I believe there is a critical mass to this effort, a tipping point of self-awareness that will find it's flash point and we will wake-up to a new way of seeing our story. Through the lens of love, all can be forgiven, all can be healed.
Am I crazy? Don't answer that, I already know I'm a fool for love. I'm trusting the wisdom of my biology that informs our inter-connectedness. My BIG TOE (Theory of Everything) points to love in all things. Where we came from, where we are going, and who we are as human beings. I believe we come to this existence to recreate the unity field of pure love in physical form. I believe that The Healing Conversation is really The "Remembering" Conversation.
It is our destiny to remember who we are; beings of love and light. We are coming face to face with that destiny in this moment. We are meant to feel safe with each other. We are meant to create an extraordinary life experience for ourselves and every other human with this planet as the set and setting of our hero's journey. I believe this with all my heart. I also believe we are but a "collective choice" away from healing our collective timeline.
If I am crazy, please don't tell me. Let me devote my life, whatever is left of it, to the cause of love, the cause of healing. Not because I am crazy, but because I am love.
"If I must fall, let me fall. For who I will become will catch me." Bel Sham Tov
Psychotic or Mystic matters not. What matters is that we lean into our humanity in all things.
May it be so.
May it BELove.